Domenic Angelo DiFiore (1887-1928) and Contact, the Dog, (?-1928) - beloved Oakland Airport Pioneer and Mascot gone too soon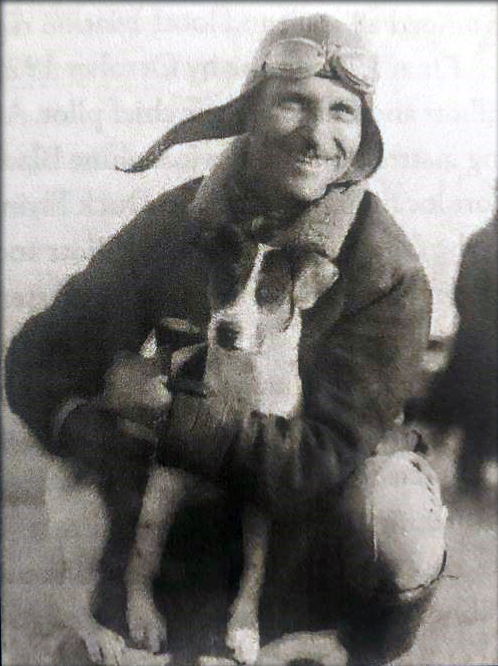 Domenic Angelo DiFiore signed the Oakland Pilot register on September 30, 1927, flying an Eaglerock owned by James Mayberry, president of Golden State Aircraft Company. Days before on September 25 Domenic flew in Oakland's first Air Derby, a 45-mile triangular course from the Oakland Airport to the western end of Bay Farm Island, around the large Pacific Gas and Electric company tank, (at the foot of 50th Avenue), and back, fifteen times. Flying at an average speed of 85.2 mph, he took the first place prize of $300. He flew with transport #839.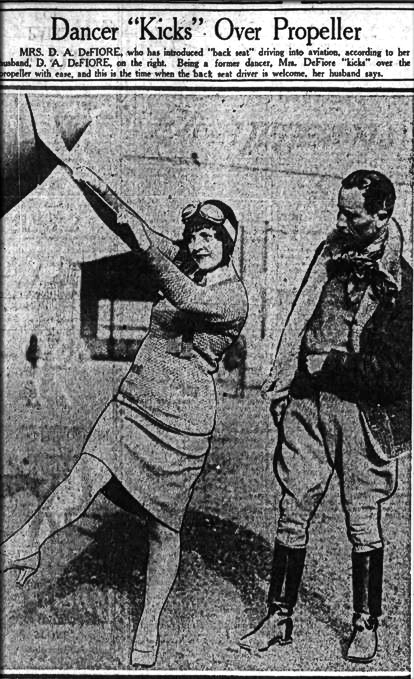 In 1928, Golden State Aircraft Company taught flying from the Oakland Airport and ran a school and repair facility at 2291 E 12th Street in Oakland. Free lectures were provided to promote aviation, and Domenic was one of the instructors. Domenic was a regular at the Oakland airfield serving as vice president of the Pilots' Association, dressing up as Santa Claus in December 1927, and participating in air shows. In February 1928, Domenic and a few other notable pilots were honored guests of the Oakland Press Club at its headquarters on 17th Street in Oakland.
During World War I, Domenic flew with the US Army air service training pilots in France. He came home to his family's canning business in San Jose, where in June 1917 he was general manager and part owner of the D. D. Fiore Cannery. Whiskey was illegally manufactured on his premises in 1924, but Mr. DiFiore was never prosecuted. In 1926, Domenic worked for Johnson's Flying Service in Missoula, Montana and then Angel Brother's Air Service. In early 1927 he became a pilot for James Mayberry, a very successful Eaglerock plane dealer, and the chief pilot at the new Fresno Municipal Airport. He was tempted to fly in the deadly Oakland to Honolulu Dole Race, but never entered the August 1927 competition.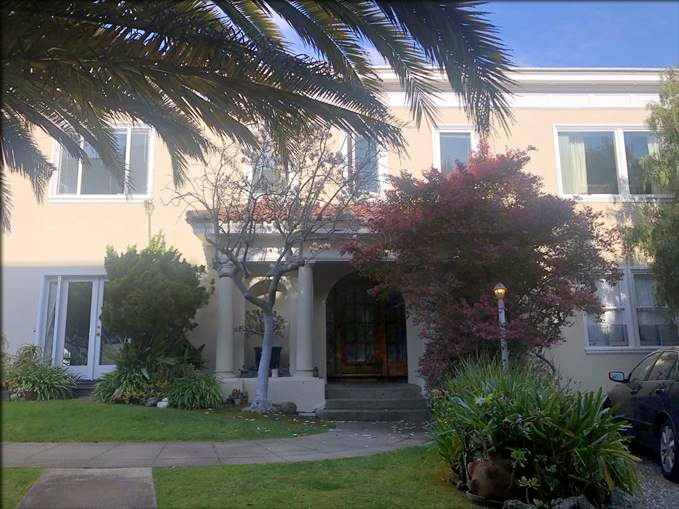 Domenic DiFiore married his second wife, Ethel May "Patsy" Skaggs, a vaudeville dancer, in June 1927. They lived in an elegant house at 467 Lagunitas Ave in Oakland that still exists – albeit next to a freeway and high-rise buildings. She became one of his aviation students, and in addition to sharing flying, they shared a love for the local mascot, Contact, a fox terrier. Contact was also loved by mechanics, gasoline salesmen, employees and others; when a collection was made for a collar there was sufficient funds for a harness. Contact made himself useful on the airfield by carrying flags to signal taxiing aircraft, and enjoyed flying.
Photo with mascot "Contact" above right from "Aviation in Northern California" by Allen Herr; photo of 467 Lagunitas Ave, Oakland, CA courtesy of Diane Heinze.
By August 1928, Domenic DiFiore was flying cargo between Oakland and Los Angeles for Mutual Aircraft Company. Departing from the Kern County Airport in Bakersfield on August 11, he was testing a new engine in Mutual's Ryan Brougham. At 3,500 feet, a wing crumbled causing the plane to spin; his wife witnessed the crash. Ethel May DiFiore sued the aircraft manufacturer for $50,000 in July 1930 in Kern County Superior Court. Two months after Domenic DiFiore crashed, Contact died of pneumonia; two major losses in the early days of the Oakland Airport.