Phyllis Innes Goddard Penfield (1897-1984) Aviatrix Who Married Two Aviators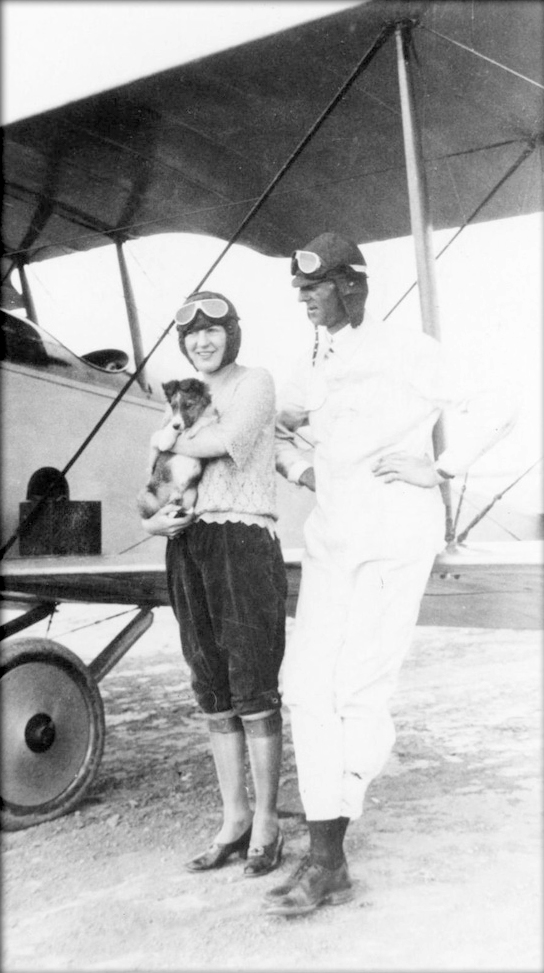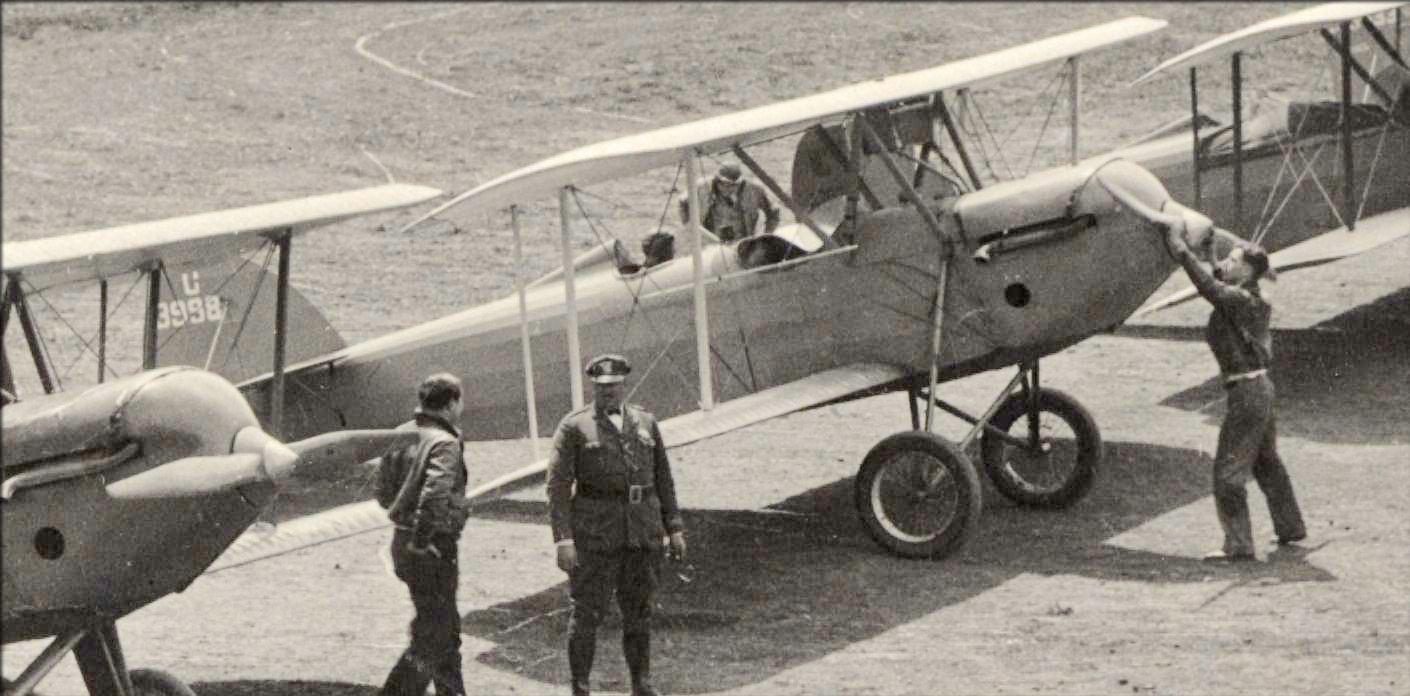 Phyllis Innes Goddard Penfield signed the Oakland Register twice: in July 1929 flying a Waco 10 (C3998 – see photo) biplane owned by her husband, Norman Goddard, and in October 1929 flying the Palo Alto School of Aviation at Stanford University's Waco 10 (C716-E). She was well known at the airport even before becoming a pilot helping her husband prepare for the Dole Race and caring for Oakland's mascot, Contact the dog. She was one of the early female pilots (license # 5487, Amelia Earhart was # 5716), and a founding member of the "99" club, an international club for licensed women pilots. In late 1929 Phyllis was one of only 126 licensed women pilots in the United States.
Photo of the Goddards with "Contact" courtesy SDASM; photo of Waco 10 (C3998) courtesy Stanford University.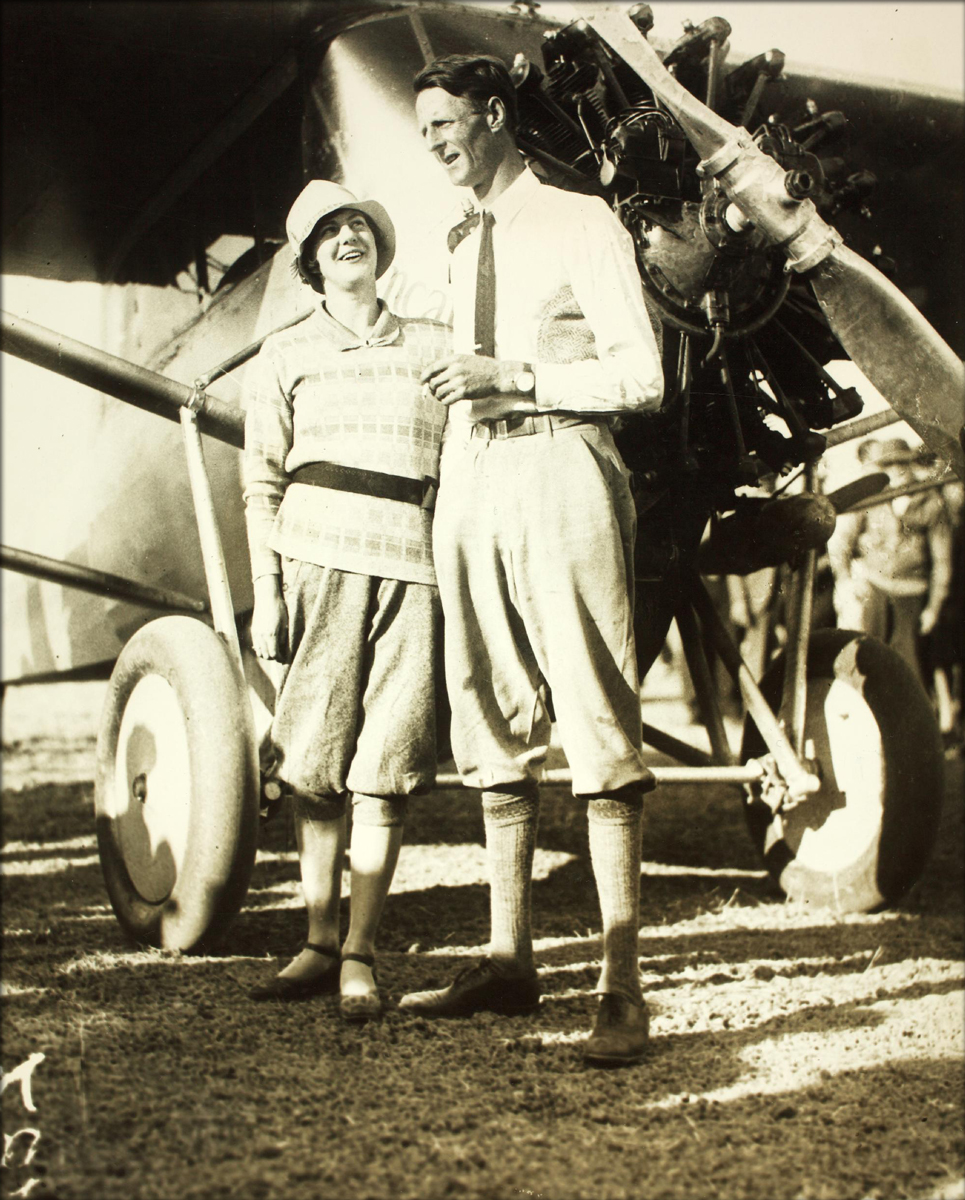 Phyllis Innes, a native of England and Canada, married Norman Goddard, also a native of England and Canada in 1923. She made her first flight in 1922 with her husband, a captain in the Canadian Air Service. They operated a flying field near San Diego from 1924 to 1927 where Norman piloted home-built planes throughout Southern California, Arizona, and Mexico. When Norman became "hell-bent for Honolulu" (his slogan for the August 1927 Dole Race) Phyllis helped him build one of the smallest and fastest planes, the El Encanto. (The El Encanto crashed before it left the Oakland Airport leaving its pilot and navigator unharmed, and the El Encanto repairable, unlike many other pilots and planes in the Dole Race.)
Goddards with El Encanto photo courtesy SDASM.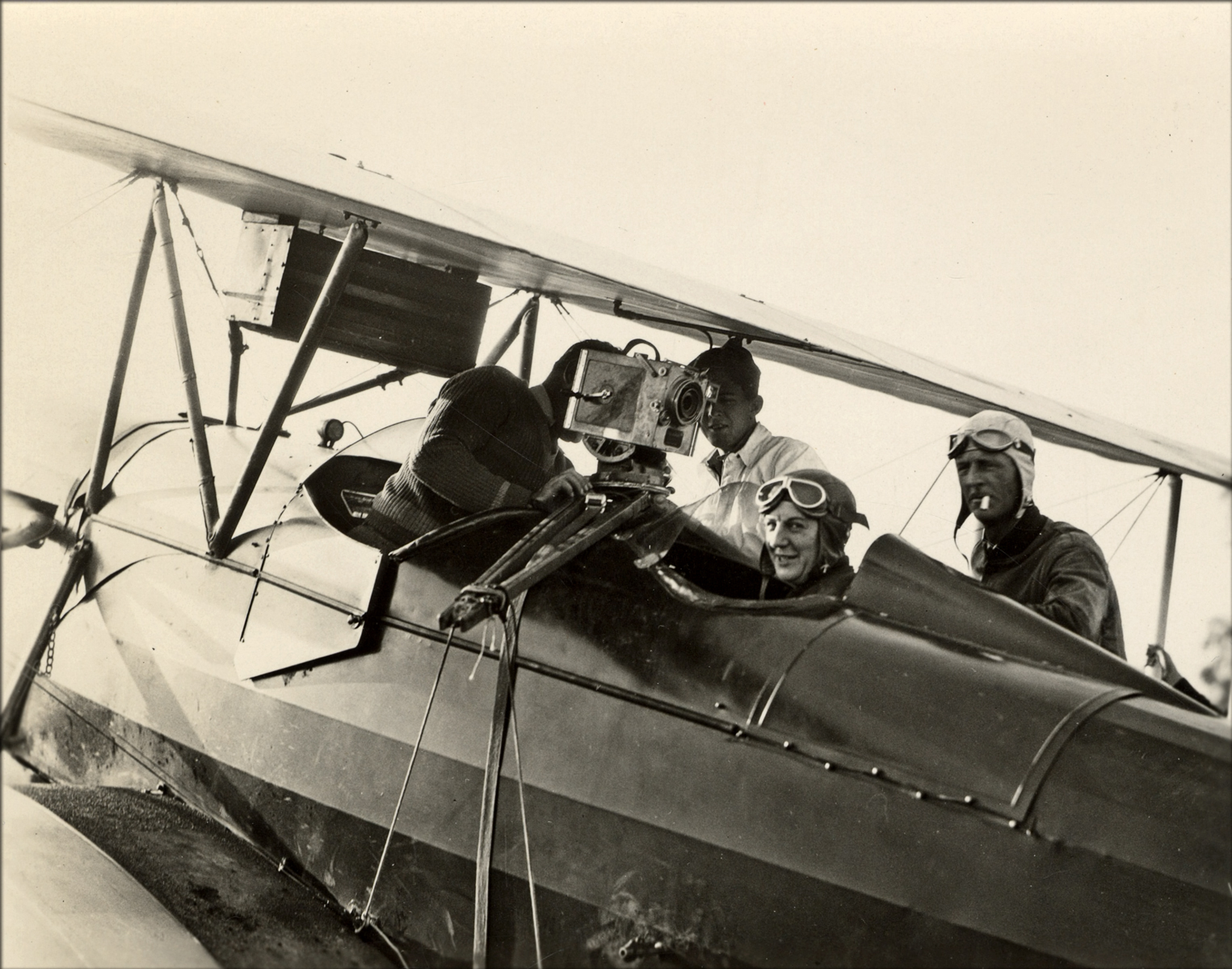 Early the following year in January 1928, the couple moved to Palo Alto where Norman Goddard founded the Palo Alto School of Aviation on the Stanford University campus. Known as Goddard Airport, Phyllis performed administrative, communications, and business management work. She promoted moonlight flights to young college students charging them slightly higher rates; some of these flights landed in Oakland. With only a few hours of flying instruction, Phyllis received her pilot license in April 1929 enabling her to teach flying and establish the Stanford Flying Club. Norman enjoyed flying airplanes and gliders, and Phyllis often towed Norman on glider flights. After Norman was killed in a glider accident over the Oakland estuary on January 27, 1930, Phyllis continued working at the school. She filed Santa Clara County's first airplane damage suit in March 1930 demanding $1,370.36 when a student flew without permission and crashed into a parked plane upon landing.

Soon thereafter, Tom Penfield started working at the Palo Alto Flying School. (Based on the Oakland Register, Norman and Tom were often at the Oakland Airport at the same time, so the two men likely had a professional relationship, and perhaps all three were friends.) In July 1931, Phyllis and Tom were married.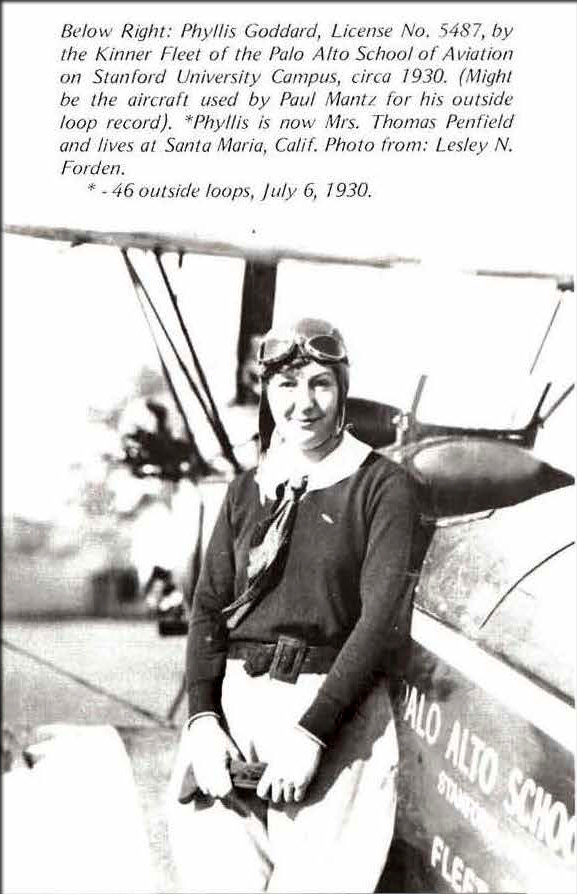 Phyllis remained active in aviation until the mid-1930s: she was one of three speakers at a "99" club meeting in San Francisco in June 1932 and competed against 14 other women pilots in an aerial bombing contest at the Oakland Airport in August 1933. She kept her pilot license until 1935. After that, Phyllis worked as a legal secretary in Palo Alto for Lakin & Leve. The Penfields stayed in Palo Alto until the early 1940s when they moved to Santa Maria for Tom's job.
While Tom worked at the Hancock College of Aeronautics, Phyllis continued working as a legal secretary, and as an accountant, for Preisker, Goble, Twitchell, Stephan, and Rice in Santa Maria. She was active in St. Cecilia Church playing the organ until the year of her death in 1984. A plaque commemorating Phyllis Goddard Penfield can be found at the "99" Club's International Forest of Friendship in Atchison, Kansas.