Vera Dawn Walker (1896-1978) - Participated in the First California Air Tour and First Women's Air Derby
Vera Dawn Walker arrived at the Oakland Airport as part of a four day tour of fourteen CA cities on November 4, 1929 - one of three women pilots. (Of the 42 entrants total, 27 pilots signed Oakland's register). Sponsored by James Granger, the West Coast Swallow Distributor at Clover Field in Santa Monica, she flew the plane flown by pilot Ruth Elder a few months earlier in the first Women's Air Derby. In a 1976 interview Vera Dawn Walker said the California tour was the highlight of her flying career, and that she learned to fly in formation with Major Mike Doolin in the lead. At 4' 11" and 95 pounds she was known as the smallest pilot in the world.

Vera Dawn Walker was raised in Texas and went to California to be in the movies. The movies got her interested in flying, and after applying and being turned down from several flying schools, she learned to fly at L.A.'s Standard Flying School in the fall of 1929. In January 1929 she received private pilot license #5265.

In August 1929, Ms. Walker participated in the aforementioned Women's Air Derby, (dubbed the "Powder Puff" Derby by nationally syndicated columnist Will Rogers), flying 2,759 miles over nine days from Santa Monica to Cleveland. Curtiss-Wright sponsored her plane. Using only road maps for navigation, she was one of 14 pilots to finish the course. The Women's Air Derby was credited with growing interest in aviation for women. At the time of the race there were 70 licensed pilots; six months later that number doubled, and by May 1930 there were 200 licensed women pilots. (Still, women pilots numbered only 1% of U.S. pilots).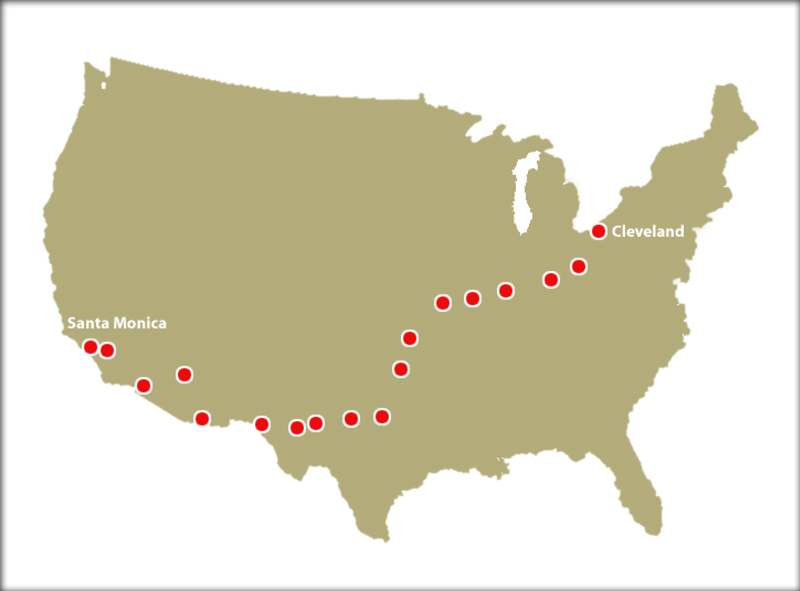 Source: Fly.historicwings.com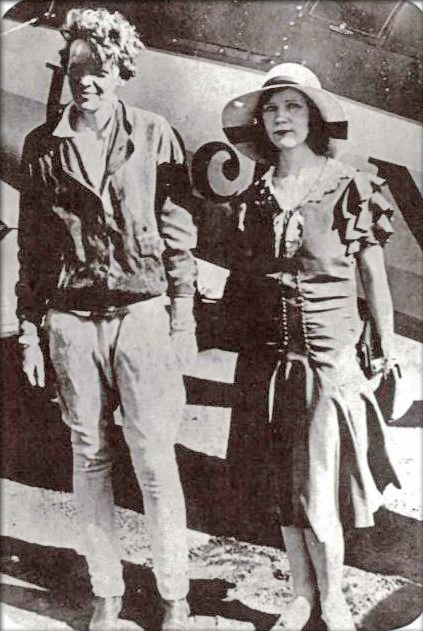 The "Powder Puff" derby also spawned the organization of the "Ninety-nines" in November 1929, an organization of 99 certified women pilots of which Vera Dawn Walker was an original member. See below for a list of founding members. The Ninety-Nines were and remain an important resource for women pilots.

On December 15, 1929 Ms. Walker was the 11th woman to obtain a transport1 pilot license . On the 100-question written test covering aircraft construction, meteorology, navigation, "rigging", and aviation law, the L.A. Times reported her score of 90%, and that she had more than the required 200 hours of solo flying. The L.A. Times also reported that after receiving her transport license she was offered a "man-size job" demonstrating planes for MacClatchie Manufacturing Company's Panther Motors plant in Compton, CA.

On August 17, 1930 Vera Dawn Walker landed at the Parks Airport in East St. Louis, Illinois on her way to Washington D.C. In early 1931, Vera Dawn flew from Denver to Guatemala where she contracted tuberculosis. She never flew again. She was married briefly and lived in Phoenix, Arizona. In 2012 she was posthumously inducted into Women in Aviation International's Pioneer Hall of Fame in Dallas, Texas. A mural commemorating the 90th anniversary of the 1929 Women's National Derby was constructed in 2019 at Arizona's Yuma International Airport, (the second stop in the 1929 race).

1FAA records indicate that the first African American transport pilot license was awarded to C. Alfred "Chief" Anderson in 1932.).