Jack William Duelks (1895-1980) - salesperson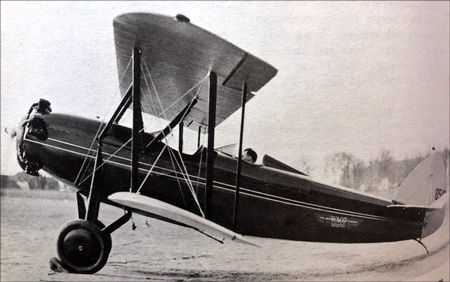 As the West Coast sales manager for American Aircraft selling Waco planes, Jack Duelks visited the Oakland Airport several times between May and November 1929. Initially, he traveled with Allan A. Barrie, his chief pilot, and assistant salesperson. After Mr. Barrie left Waco, Mr. Duelks piloted the planes, signing the Oakland Airport register five times between September and November 1929. Mr. Duelks was likely flying to and from dealerships in Oakland, Stockton, Petaluma, and Los Angeles (LA). A consummate automobile salesperson, he got into aircraft sales during boom times. Within a few years, the Depression forced him back to selling automobiles.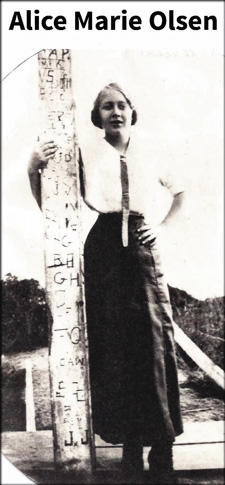 Flights to Oakland between May and September 1929 were in a Waco Taper Wing ATO, and flights in October and November 1929 were in the next Waco model, the BSO. The price range for these Waco aircraft from the Troy, Ohio factory was $6,400 to $8,500 ($100,000 to $140,000 in 2022 dollars).
Born in Meiderich, Germany, Mr. Duelks emigrated to the U.S. at the age of 2 with his parents, William and Margaret Duelks. The family was living in LA by the time Jack's younger brother, Frank (who also became a car salesperson), was born in 1908. Jack married Alice Olsen in 1913 and had two sons, Robert in 1913 and Harold in 1915. Alice died in 1919 at age 23 leaving at least one son to be raised by his maternal grandparents.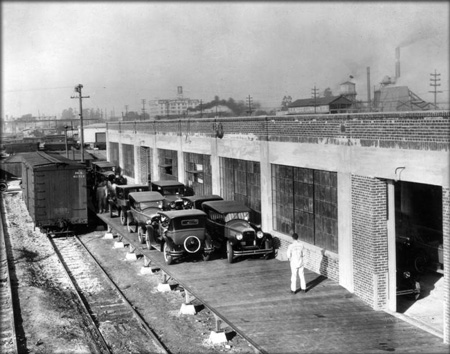 Mr. Duelks began selling cars at a large LA distributor, Greer-Robbins, in 1921 . He sold new and used cars, often advertising specific cars in the local papers.

After seven years of selling cars, Mr. Duelks adapted those same skills to the growing airplane industry. He quickly became the sales manager for Aero Corporation of California selling Fokker and Alexander Eaglerock planes in southern California and Arizona and teaming with airmail pilot Charles Widmer to demonstrate planes. Similar to the auto industry, Mr. Duelks created a market for used airplanes, taking them in to trade for a new plane and reconditioning used planes for resale. His car salesperson skills translated well to aircraft; he was the first place winner in a 1928 sales contest. In November 1928 Mr. Duelks sold a Hisso Powered Eaglerock biplane to Oakland register pilot, Albert Hastings. During this period, he married a second time to a woman named Margaret and lived with her 14-year-old daughter.
By early 1929, Mr. Duelks had left Aero Corporation and been appointed director of sales for MonoAircraft Sales & Services Company in LA, distributing Monocoupe and Monoprep aircraft for Southern California, Arizona, and New Mexico. In April 1929, Mr. Duelks received his pilot's license and was now selling Waco airplanes for the American Aircraft Corporation. As a regional sales manager, his distributorship included the large territory of California, Arizona, New Mexico, Utah, Nevada, and Mexico. In 1928 American Aircraft Corporation was considered the world's largest distributor of commercial aircraft. When mid-1929 sales appeared ready to double 1928's 100 airplanes sold, Mr. Duelks anticipated an even bigger year, but this did not happen.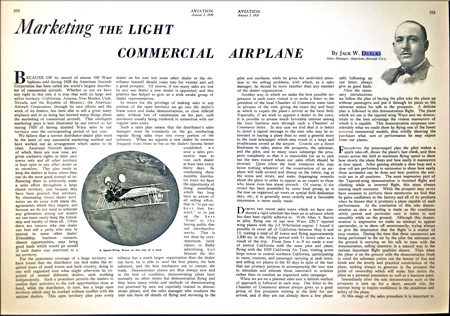 Mr. Duelks' August 1929 article in Aviation Week entitled "Marketing the Light Commercial Airplane" describes his approach to selling aircraft. In summary, he would contact the local Chamber of Commerce to announce the exact hour his aircraft would arrive at an airfield. He eschewed contacting journalists for fear of creating troublesome crowds which hindered sales. On the appointed day, a pilot would demonstrate the newest most powerful planes putting each through acrobatic loops and rolls followed by a slow steady landing. Meanwhile, the salesperson on the ground worked on the sale directing the "prospect" after the demonstration to a nice quiet office to discuss terms and financing.
Focused on volume and commerce, he identified four potential lucrative sales sources: dealers, flying students, successful business people, and wealthy sportspeople. He insisted that flying students get 10 hours of dual instruction before soloing to minimize crashes that may tarnish Waco's reputation to spectators. Regarding businesspeople, Mr. Duelks' attitude was that regardless of race, age, or general mode of life a successful businessperson is a good prospect for continued future prosperity. Lastly, the lowest priority was wealthy sportspeople of both sexes who might treat aircraft like a pleasure yacht.
After the stock market crash in October 1929, Mr. Duelks briefly worked at Earl Aircraft Ltd of LA before leaving the industry. In 1931 police in Salt Lake City, Utah found five gallons of whiskey in his car and another 20 gallons in his garage. He was charged with liquor trafficking in violation of the National Prohibition Act. Perhaps it was his arrest or the repeal of the Act in December 1933 that ended this risky business, and by the mid-1930s, Mr. Duelks was back to selling automobiles.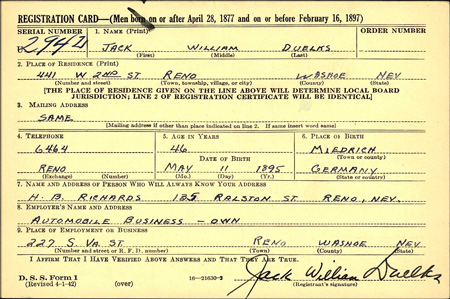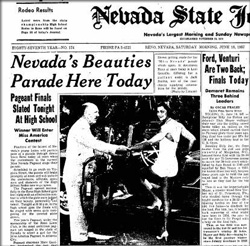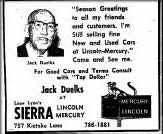 By early 1940, Mr. Duelks was living in Reno, Nevada, married a third time to Marie Lillian Richards, and had a son, Jack Gary. In 1957, he donated the cars used in Nevada's beauty pageant getting free advertising on the front page of the Nevada State Journal. In December 1971, at age 76 he was still selling new and used cars and advertising in the local papers. Jack Duelks died in 1980.