Marion Lawson Hoblit (1904-1975) - Aerial Map, Naval and TWA Aviator
Information about Marion Hoblit's career with the Continental Air Map Company is excerpted from Michael W. Gerow's "Long Beach Aircraft Mechanic's Scrapbook, 1925-1935" dated 2014.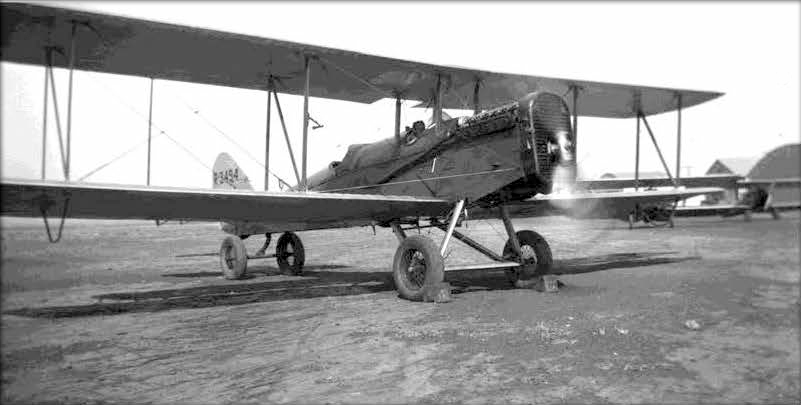 Marion Hoblit flew into the Oakland Airport at least twice in September 1929 flying a DeHavilland plane restricted by the U.S. Department of Commerce for only aerial survey commercial work. With transport number T7884, he flew airplane R3494, powered by a 12-cylinder 420 horsepower Liberty engine, from the Continental Air Map Company's headquarters in Long Beach and back again. The company purchased the plane from the U.S. Postal Service in Concord, CA in 1927 converting the former rear mail bag area with a frame to mount a camera for oblique photos, and cutting an opening in the bottom of the plane for vertical photos. This was one of only ten planes built by Gallaudet Aircraft Corporation in 1918 as evidenced by the "N" interplane struts for high altitude (about 16,000 feet) flying.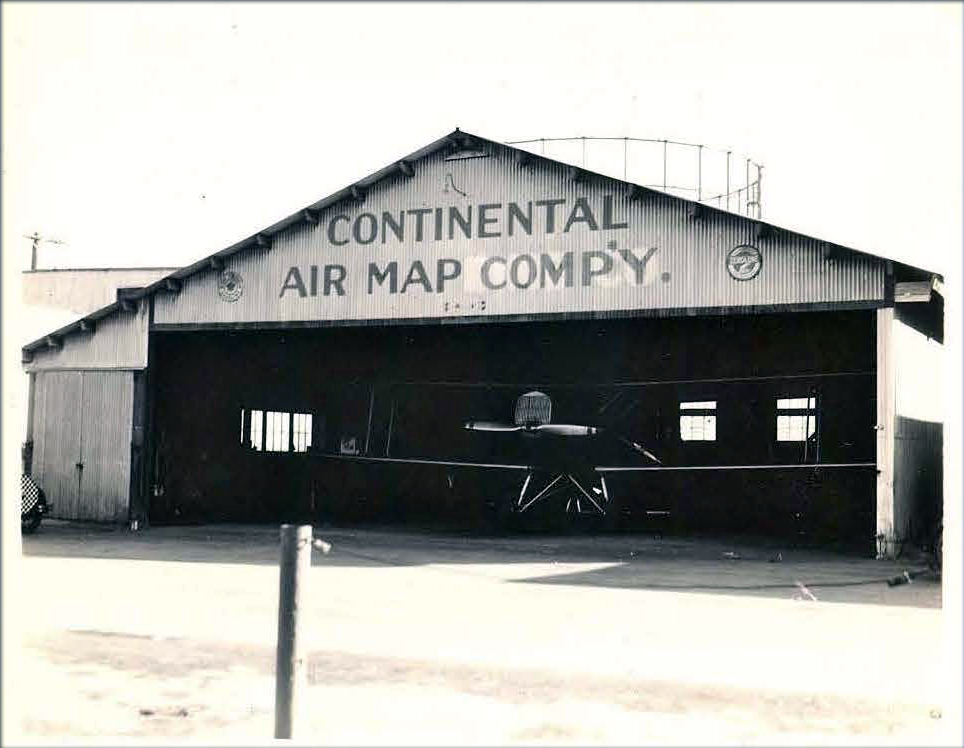 In December 1930, the Continental Air Map Company, competing with Fairchild Aerial Map Company and Spencer Air Photos, was the low bidder, at $750, hired to survey the Santa Ana River for the Orange County Board of Supervisors. Another major client was the Standard Oil Company, as well as other oil companies drilling in San Joaquin County. Plane R3494 operated from Long Beach Municipal Airport until 1932; it was destroyed soon thereafter during an action scene for Paramount Pictures. The Continental Air Map remained viable until at least 1938.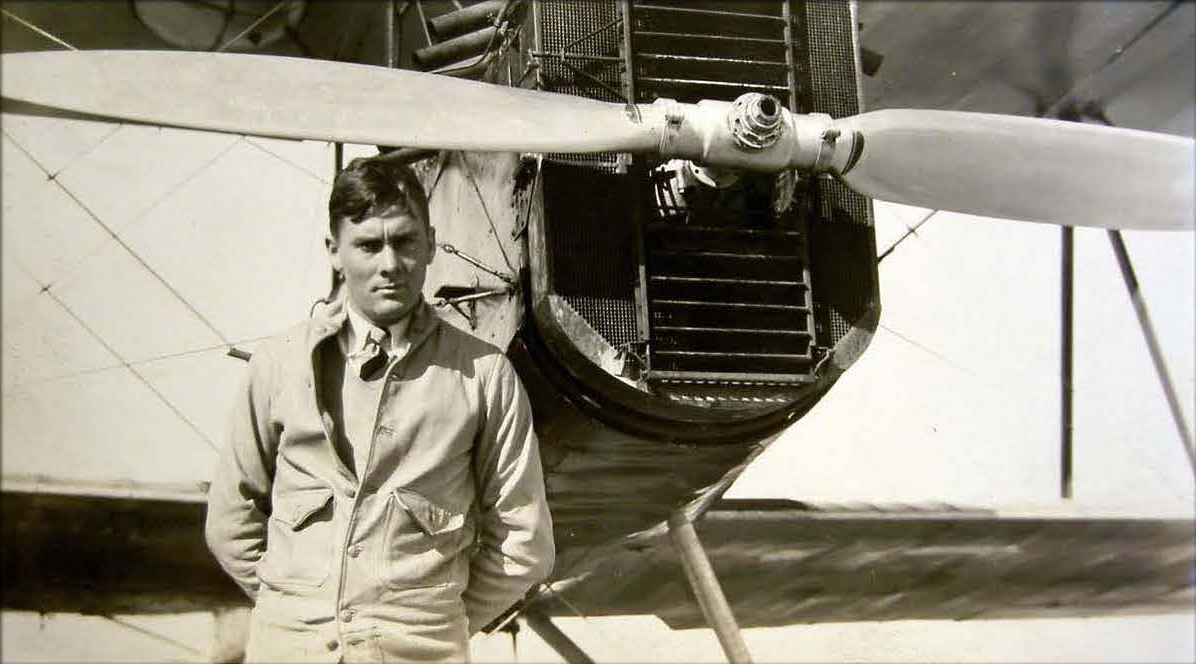 Born in Jacksonville, Illinois on January 22, 1904, Marion Hoblit grew up in southern California the oldest of four children. His father, an automobile salesperson, also was an accomplished violinist making violins from centuries old maple and teaching his children to play. There was a group lesson at 6:30 am, and the children became accomplished musicians.
In April 1924, Marion started his career in the Naval Reserve at age 20. At age 25 he married Kathryn Roberts, of Pasadena. Within two months, his father, considered the greatest violin maker in America at the time, died at age 60 from debilitating arthritis. In the early 1930s Marion and Kathryn lived in Long Beach where Marion served on the U.S.S. Argonne stationed in San Pedro Bay. In 1931, he started his 33-year career with Trans World Airlines (TWA). An ultra-popular TWA co-pilot, the company sent him east for several months in 1933 to become an instrument flying instructor. The couple separated a few years later, and Kathryn remarried in 1936.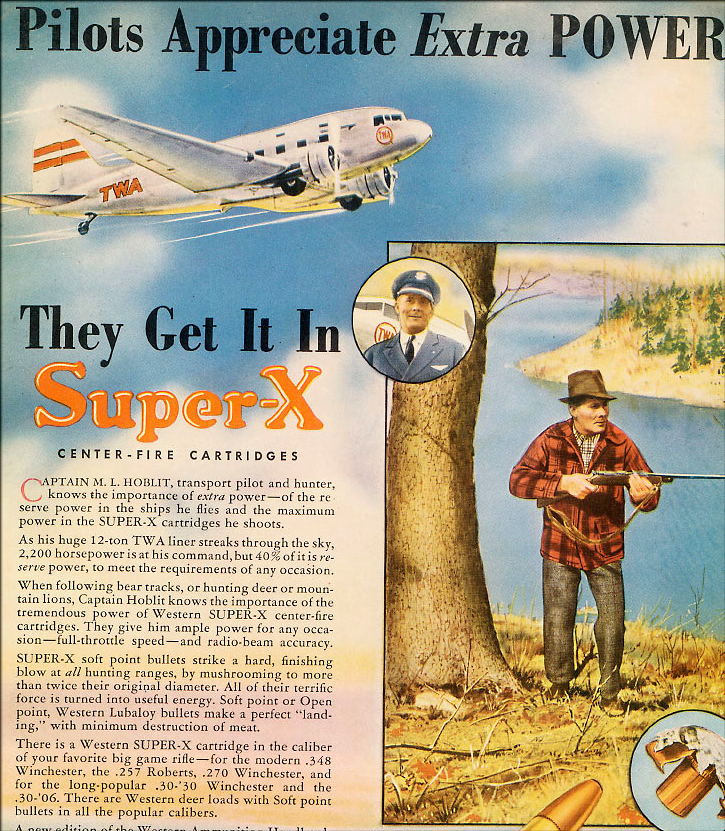 Marion married fellow TWA employee, Caryl Haniford, in 1939 settling in Parkville, Missouri. About this time TWA Captain Hoblit appeared in an advertisement for Western Cartridge Company, sellers of ammunition to recreational hunters. Now a Lieutenant in the Navy's voluntary reserve, he took a leave of absence from TWA after the Battle of Midway in June 1942 to enlist in the Navy. Marion rose in the ranks during the pacific theater serving as Lieutenant Commander of the Naval Air Transport Service's (NATS) squadron VR-12 in Honolulu. He and his successor commanding officer were recognized for providing critical medical and ordnance supplies, and evacuating casualties during the Battle of Okinawa (April 8 to June 23, 1945), the last major battle of World War II. Soon thereafter, Marion commanded NATS' VRJ-1 squadron, the squadron responsible for transporting admirals and VIPs around the world; and credited with transporting Admiral Nimitz, Commander in Chief of the Pacific Ocean Areas, to the U.S.S. Missouri in Tokyo Bay for the September 1945 surrender signing with Japan ending World War II. Meanwhile, Marion and Caryl's first child, Susan, was born in 1943, and three years later their son, Douglas, was born. While living in Honolulu Marion owned a 100-foot motor yacht, the Gilnockie (Scottish Gaelic for "little white hill") which the family likely enjoyed during a March 1950 visit to Honolulu.
Above photos courtesy Michael Gerow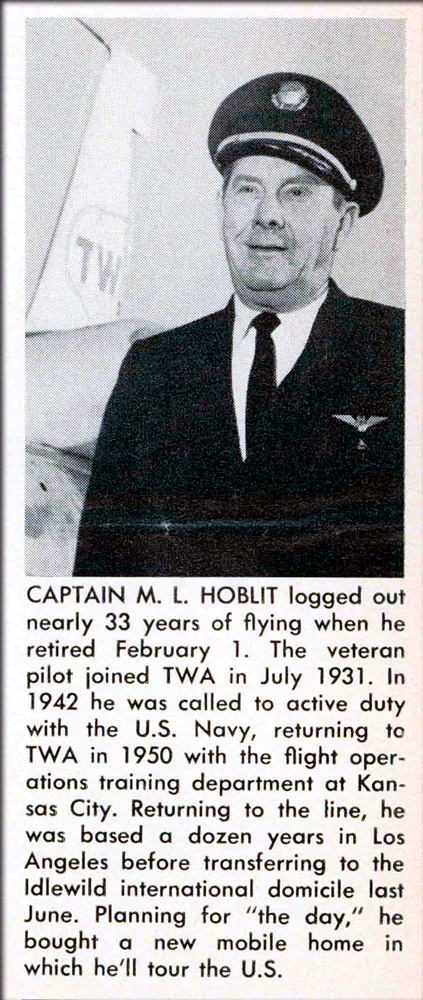 That same year, Marion retired from the Navy and returned to TWA with the flight operations training department at Kansas City. Within a few years the family moved back to CA, and his second marriage ended. Based in Los Angeles for 12 years, he transferred to Idlewild (now JFK) International Airport in N.Y. in June 1963. Retiring from TWA in February 1964 to tour the U.S. in a mobile home, he settled in Reno, Nevada. Marion Hoblit died on February 26, 1975.