Walker Patterson Inman (1895-1954) - Doris Duke's Half Brother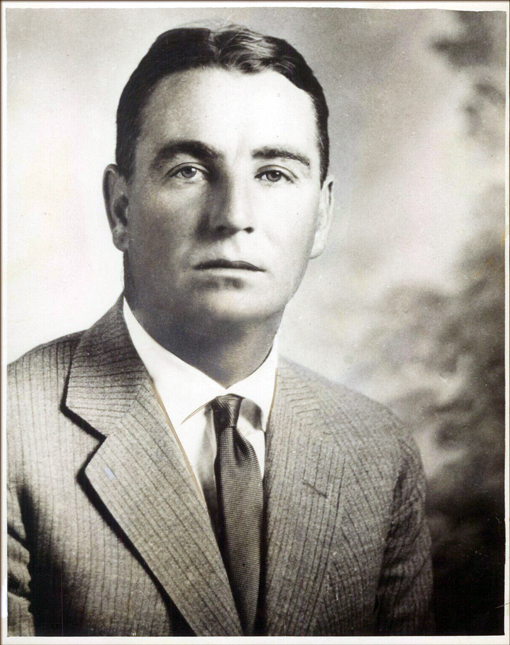 In July 1928, according to his pilot license, Walker Patterson Inman lived in a high rise on 5th Avenue in Manhattan with his wife. A few months later he changed his address on his pilot license to the Riverside Hotel in Reno, Nevada – Reno being the divorce capital of the world, and the Riverside Hotel being the swankiest place to live in Reno. As the stepson of James Buchanan Duke, (President of the American Tobacco Company, Duke Power Company, and the major benefactor of Duke University), Walker's life included airplanes as well as yachts, cooks, butlers and step-sister, Doris Duke. The half-siblings, 17 years apart in age, shared the same mother, Nanaline Holt Inman Duke.

Newspaper reports in 1929 stated that Walker took up aviation since coming to Reno and flies his own plane. He flew with pilot license #2754. At the time of the trial Walker was worth $1.4 million, (about $20 million in 2021). At least fourteen trips were made in three different airplanes from Reno to the Oakland Airport, and back to Reno, (and elsewhere), between 1928 and 1933. One itinerary took him through Santa Monica, CA, where he signed the Clover Field Register. Walker flew, (at least), three planes into and out of the Oakland Airport: Travel Air 4957, Travel Air 6273, and Bellanca NC11E.

Weeks of divorce testimony sometimes made front page news revealing that Walker and his wife, Helene, enjoyed late night parties and liquor, (although the country was in Prohibition). One day in court, Walker testified that he drank a "half quart" of liquor a day although he noted his ability to obtain and maintain a pilot license. Eventually, in late 1929, alimony was settled at $1,250 a month until December 1942, and $750/month for the rest of Helene's life.
Photo above right shows Walker Inman in 1929 during his divorce trial (source: Ebay).
During one day of divorce testimony, Walker's wife accused Walker with fraternizing with other women including Juva Marconi, the niece of "wireless wizard" Guglielmo Marconi. Ms. Marconi had recently obtained a divorce in Reno. Perhaps their alliance stemmed from Walker's contribution to short wave radio when he and five other members of the Radio Club of America successfully sent a signal from station 1BCG in Greenwich, Ct, across the Atlantic Ocean to Scotland on December 11, 1921. Prior to this, Walker served in WW1.

Walker Inman was born in 1895, and his father, a successful businessman, died in 1902. His mother, Nanaline Holt Inman, became James Duke's second wife in 1907. At age 42, Nanaline conceived and Doris Duke was born in 1912. James Duke died in 1925 resulting in Doris becoming the wealthiest girl in America when she turned 21, (during the Depression), as well as being pursued her entire life. The siblings had a close relationship, with Walker protecting Doris from crowds, accompanying her on trips, and piloting private planes.

photos courtesy Duke University
In 1935, Walker purchased the 500-acre Greenfield Plantation, in Georgetown S.C. followed by purchase of the adjacent 700-acre Campfield Plantation in 1946. Until 1939 there was an airplane hangar on the property. Pictures of Walker and Doris at Greenfield with penguins can be found in Duke University's archives. According to his obituary, Walker was a Director of the Duke Power Company (now Duke Energy), and a trustee of the Duke Endowment and Duke University.

In 1951, Walker re-married and had a child, Walker Patterson Inman, Junior. Walker Senior apparently owned planes throughout his life; in 1954, the last year of his life, his wife and son were in a serious airplane accident in a plane owned by him and piloted by two crew. Walker Senior physically declined starting in 1950 and died in 1954. Several years later his wife died, leaving their son in Doris Duke's care.