Robert Jacob Streif (1902-1946), Joe Hicks, and the brief life of their plane owner, Ernest James Elfendahl (1909-1930)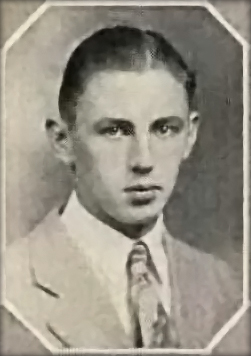 Ernest (E.) James Elfendahl, a student at the Chico State Teachers College, was a member of the 1927-1928 Varsity Basketball team and the Rifle and Pistol Club, played trumpet in the Men's Band and was in the California National Guard. In May 1929 he distinguished himself by getting the highest individual score at the state rifle range in Leona Heights, Oakland competing against 350 Northern California National Guardsmen.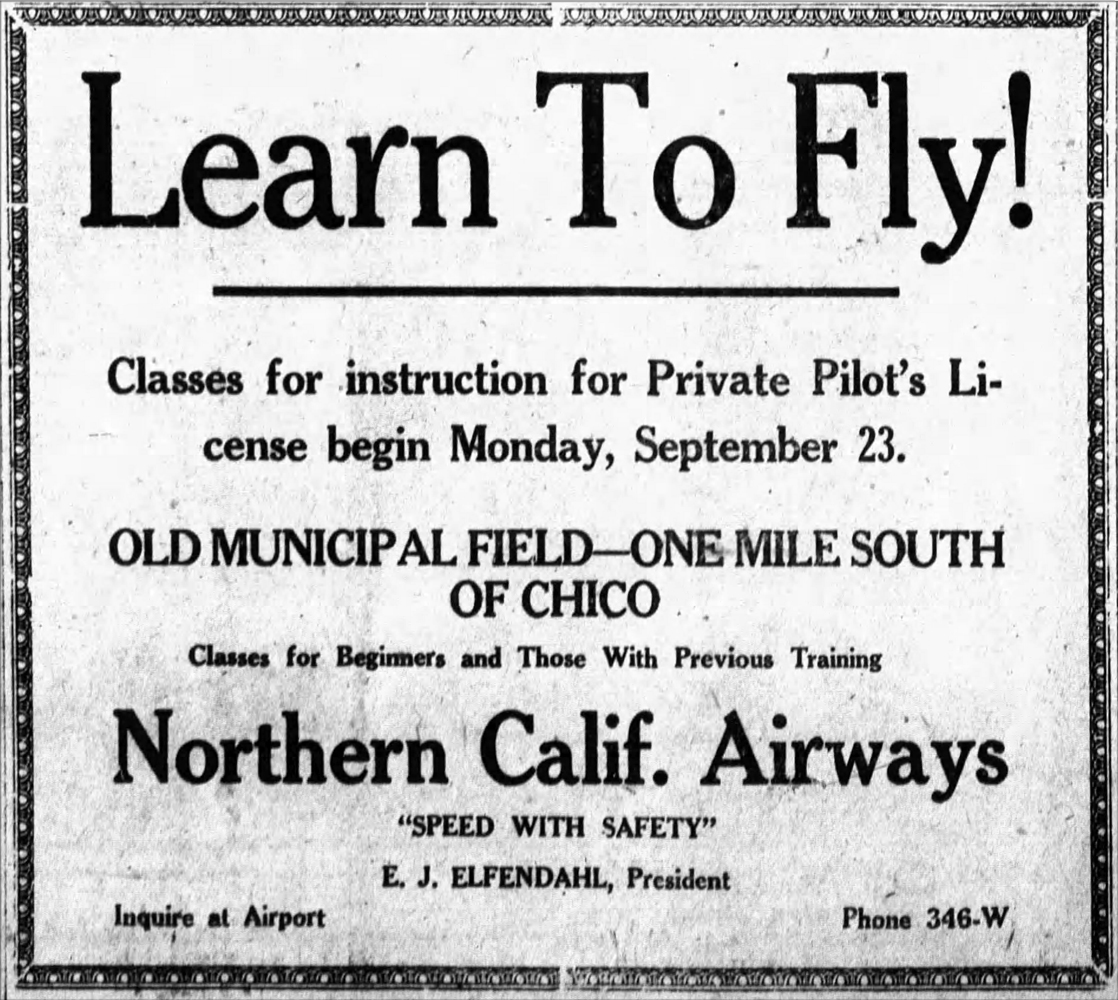 After inheriting $30,000 ($500,000 in 2021 dollars) in August 1929 from his deceased father's estate, 21-year old E. James Elfendahl formed Northern California Airways and took over the Chico Airport at Patrick Ranch (from Albert Hastings and the Sierra Airways Corporation). Forming a partnership with the ranch owner, William Garrison Patrick, they purchased a Travel Air biplane, C634H. By September 1929 they offered classes for private pilot's licenses and hired Joe Hicks, a former U.S. Army Reserve pilot with 1,700 hours in the air, as an instructor.
Robert Strief, an agricultural pilot, landed E. James Elfendahl's plane, C634H, at the Oakland Airport in August and September 1929 having just completed the required 200 hours of flying for his transport license in July 1929. At 27 years old, Robert Strief was one of the first aviators from his hometown, Lake City, California. The same plane, C634H, now under the ownership of Northern California Airways, landed twice in Oakland in November 1929 with Joe Hicks at the controls.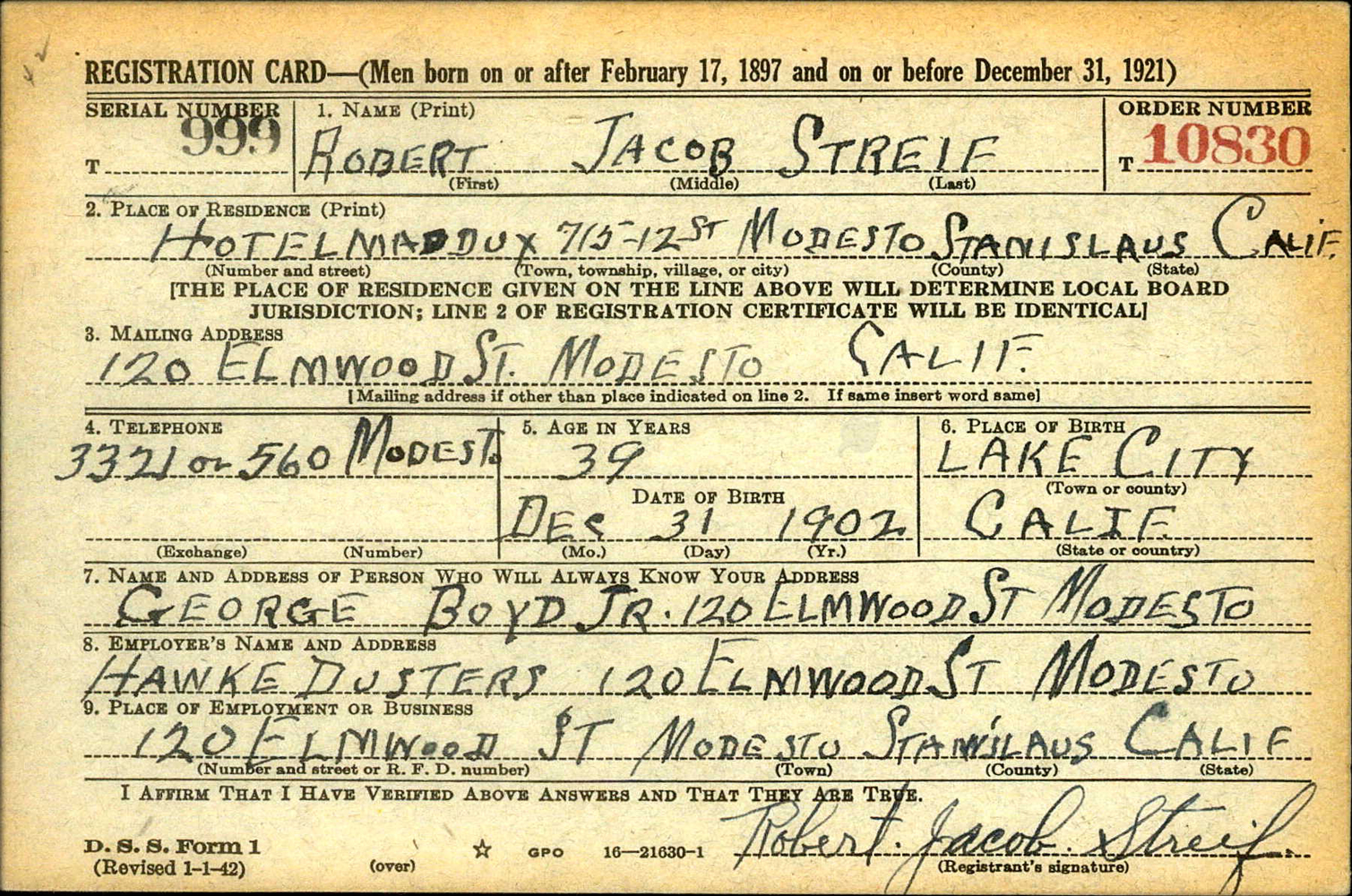 By February 1930 E. James Elfendahl had accumulated 30 hours of solo flying and 30 hours of dual flying. Joe Hicks would later be quoted as saying that he was a very capable pilot, but that he had cautioned his boss before leaving the airport around 6 pm on February 13 not to take the plane up since he had no right to carry passengers or friends. Nevertheless, unlicensed pilot E. James Elfendahl took off with two friends for what was intended to be a one-hour sunset ride. Upon returning to the landing field, he made too steep a turn with the heavily loaded ship and went into a tailspin. At 250 feet, the plane was too low to recover and crashed almost on the nose of the plane. A nearby ranch owner witnessed the crash and found all three men unconscious. At age 21 E. James Elfendahl never regained consciousness. The two passengers were seriously wounded but survived.
Joe Hicks continued to fly for William Garrison Patrick's Northern California Airways in 1930. Flying Travel Air C663H, he landed in Oakland in May 1930 before taking off with a client in search of a lost gold mine in New Mexico.
Robert Streif worked as a commercial pilot for Hawke Dusters, of Modesto, from the 1930s to the early 1940s. He married Bertha Ann Brown, and by 1940 they had three sons and lived on a ranch, the Ledbetter place, in Selma. Due to heavy rains in the winter of 1940, aerial spraying became the preferable method for protecting Santa Rosa's orchards affording Robert his own airplane spraying company. A well-known local aviator, residents of Lake City mourned his early death in May 1946.
Currently, the former Chico Airport houses the Patrick Ranch Museum.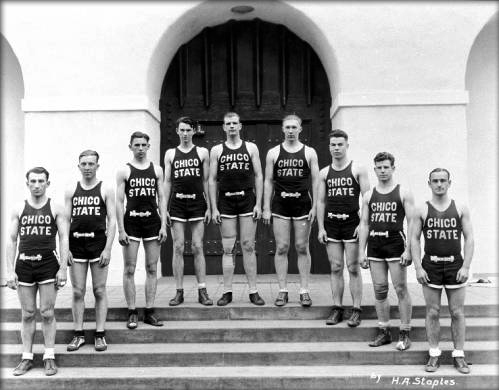 courtesy Northeast CA Historical Photograph Collection